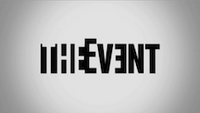 About THEtvEVENTwiki
Edit
THEtvEVENTwiki was launched on July 4, 2010 for the series that premiered on September 20, 2010.

The site, launched by User:thetvevent, was created in order to allow fans of the show to compile information about the series. It is a companion site to THEtvEVENT.com.

THEtvEVENTwiki is an unofficial fan wiki and is not connected in anyway with NBC or the creators of the show.

For inquires regarding THEtvEVENTwiki:
Ad blocker interference detected!
Wikia is a free-to-use site that makes money from advertising. We have a modified experience for viewers using ad blockers

Wikia is not accessible if you've made further modifications. Remove the custom ad blocker rule(s) and the page will load as expected.