The Event is Coming is a website related to the premiere of The Event. The site appeared in Google searches for Mount Inostranka beginning July 27, 2010. The domain is registered to Domains by Proxy, a company that publishes their contact information for a domain registration in place of the actual registrant.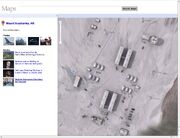 The main page of the website is stylized after "Google Maps" and divided into sections: Photos, Articles, a map of the facility and a search bar of the top. Searching for the title of any of the photos, "Sterling" or "Martinez" takes the user to a splash page for another site. The animation ends with the phrase "What is the Event?" in white text and "Search The Ev3nt." in red text. The red text is a link to the producer's site for NBC's The Event .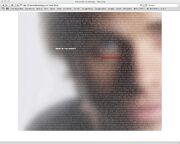 Avias Air: a photo of the tail of an airplane
St. Lucia Pitons: picture of a mountainscape
Trident Cruise Lines: the cruise line on which Sean and Lelia take their vacation
Miami - Party: a photo of President Martinez and his wife at a party
Mount Inostranka facility:
First Lady Christina Martinez is Guest of Honor at Charity Gala
Martinez Announces Candidacy for President
Ad blocker interference detected!
Wikia is a free-to-use site that makes money from advertising. We have a modified experience for viewers using ad blockers

Wikia is not accessible if you've made further modifications. Remove the custom ad blocker rule(s) and the page will load as expected.